Cielo Azul Productions, a digital entertainment content creation company, is now a part of Mind's Eye Media Outlet (Get the Memo?).
Rick Gonzalez, a media researcher who has held media research, marketing & digital distribution positions at the NFL Network, CBS Television, Paramount Pictures, Fox Broadcasting, Nielsen Company and with the Disney-ABC Cable Networks Group, will serve as digital merrymaker and chief creative officer of the new production company, which will be known as Have a Happy Day Productions. This name change will be effective immediately.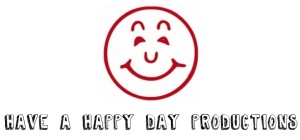 Additionally, Have a Happy Day Products is the soon-to-be consumer products division of the upstart.
Get the Memo? develops internet and app-based content and products, including SunSignsTV, Starwavez Surfworkz, and the digital news show "Some Great News" as well as the forthcoming "Awfully Awesome" silly clip show. You can expect the Mind's Eye Media Outlet to become more daring, edgy, bold and innovative. Have a Happy Day Productions will now produce the Memo programs, such as "Awfully Awesome Silly Clip Show," "The New Normal" and "Random Acts of Kindness."