Are you looking to make an impact or to get your message across loud and clear? Well, look no further because we can help! Our methods and our passion for your product, service or brand is what makes the difference.
We can help propel your business by putting out a good message and by presenting your image as good by highlighting the virtues of what you do and how you do it. We help spread the word about the good that you do and how good you are!
Your business deserves good publicity and to drum up the best advertising of all: word of mouth. Get the Memo? We can help your business succeed! Ask us how.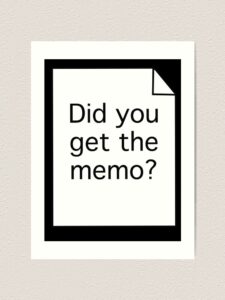 REACH OUT TO US HERE