Iconic television presenter Regis Philbin has died at 88. Mr. Philbin is one of the best-known talents to ever grace television. He logged more than 16,000 hours on TV. He was the quintessential Virgo, hard working, unassuming, graceful and charming. His unmistakable New York accent endeared him to us. A child of the Bronx, Regis was a class act and a remarkable man. He was also unfailingly devoted to his family. He'd always mention his wife Joy and she even subbed for Kathie Lee and later, Kelly, on the Live! program.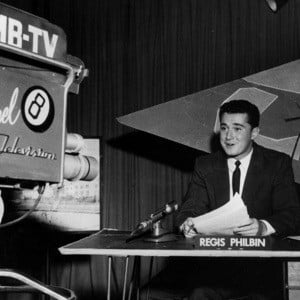 Regis Philbin is one of only two non-astrologers to have made it in the Righter-Omarr Astrology Hall of Fame. He befriended legendary astrologer Sydney Omarr, inviting him on his program several times in the 1960s and 1970s.
It was fun to watch Regis on television. He was a wild success on daytime syndicated TV, paired with Cindy Garvey, then Kathie Lee Gifford and finally, Kelly Ripa. He revived the network television quiz show format with ABC's "Who Wants to be a Millionaire?" franchise. He went on to be the first host of NBC's "America's Got Talent" and Regis became a household name. He was such an effervescent guy who really could relate to people. He'll be sorely missed. God must have needed a good TV host in heaven. I wonder who is first guest will be? We love you, Reege. So long, old friend.
One thing about Regis is that he loved his alma mater, Notre Dame!
Check out this cool article on Regis from Astrology News Service: